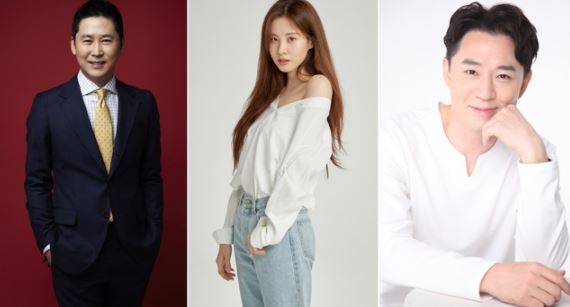 4 consecutive MCs, Seohyun. As the muse of "The Fact Music Awards,"
Broadcaster Shin Dong-yeop and actor Seo-hyun will lead the 2021 The Fact Music Awards. Seo-hyun will host the event for the fourth consecutive time.
The FACT MUSIC AWARDS (TMA) organizing committee on September 23rd will host the 2021 The Fact Music Awards. Boom plans to host the red carpet and some of the awards ceremonies, he said. Seo-hyun was selected as an MC for the fourth consecutive year, and this time Shin Dong-yeop will work with Seo-hyun. The role of the boom is also drawing attention.
Shin Dong-yeop has long maintained his position as the best MC in Korea with his stable hosting skills as well as unrivaled agility and sense. It will lead the 2021 The Fact Music Awards with abundant live broadcast experience and unique witty talk. As he is a veteran MC who creates a perfect match with any partner, his chemistry with Seo-hyun is expected.
Seo Hyun, who has been an MC since the first awards ceremony, will also host the 2021 The Fact Music Awards in a clean manner that meets fans' expectations. Seo-hyun is expected to play a reliable MC role at this awards ceremony as she also hosted the "2020 The Fact Music Awards" held ontact without on-site audiences.
On top of that, Boom will join as a special MC for the 2021 The Fact Music Awards and host some of the red carpet and main awards ceremonies. Boom, who is active as MC and radio DJ for various entertainment programs, is expected to provide pleasant energy to viewers at the awards ceremony with his unique high tension and witty talk.
The 2021 The Fact Music Awards, a K-POP festival enjoyed by music fans around the world, will be held on October 2nd. Ontact to prevent the spread of COVID-19 and to ensure the safety of all cast members, staff and fans.
Top artists in Korea, including BTS, Super Junior, Hwang Chi-yeol, Seventeen, Oh My Girl, Brave Girls, ITZY, THE BOYZ, Stray Kids, ATEEZ, ENHYPEN, STAYC, Kang Daniel, CRAVITY, Weeekly, and Lim Young-woong, have confirmed to attend and can only be seen at the 2021 The Fact Music Awards.
The Fact Music Awards 2021 red carpet and this awards ceremony can be viewed free of charge in Korea through LG U+ idol video platform U+ Idol Live. In Japan, the awards ceremony will be streamed live through the music channel MUSIC ON! TV, and the red carpet, and the awards ceremony through the local online video service Hulu.
In other regions, the 2021 The Fact Music Awards will be broadcast live through the most optimized platform in the region, and detailed viewing methods and information will be released later.