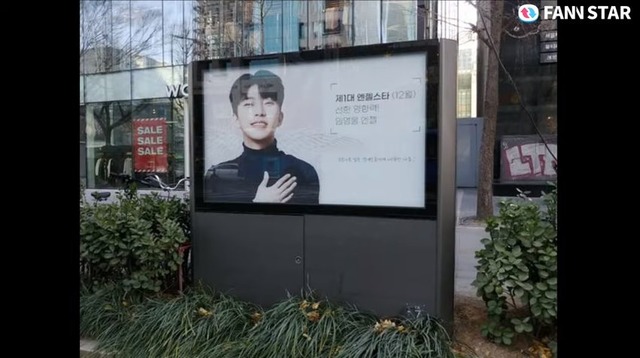 Singer Lim Young-woong's "Fan & Star" December Angel & Star electronic display support succeeded.
Fan & Star released a photo of Lim Young-woong's event being advertised at City Cube at Hongdae Station in Mapo-gu, Seoul on, January 19th. Lim Young-woong's fans achieved the Fan & Star "Angel & Star Event" held in December.
Advertisements will be shown on various electronic boards from January 10th to February 9th. It will be screened on electronic boards, M screens, and City Cube at the intersection of Hongdae Entrance in Mapo-gu, Seoul, waiting room electronic boards at 42 stations on Seoul Subway Line 2, and digital information maps in Gangnam-gu, Seoul.