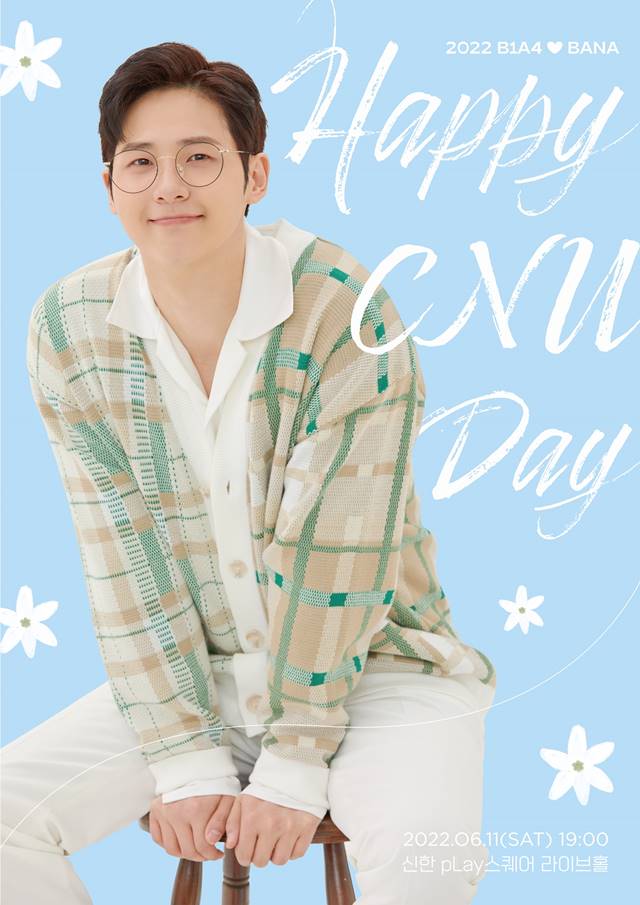 The first solo fan meeting of group B1A4 member CNU sold out.
On May 19th, his agency WM Entertainment said, "All seats of 2022 B1A4 ♥ BANA - HAPPY CNU DAY," which will be held at Shinhan pLay Square Live Hall at 7 pm on June 11th sold out."
In the reservation, which was held exclusively through Interpark tickets at 8 pm on May 18th, seats were sold out at a high speed immediately after the opening, proving CNU's powerful ticket power.
This performance is CNU's first solo fan meeting in 11 years since his debut, and it is arranged as a place to spend a meaningful time with fans to celebrate CNU's birthday. In particular, it will be a special gift for fans who have been waiting for a long time as it is the first offline performance in about three years since the "2019 B1A4 ♥ BANA 5th Fan Meeting - Be the One All for One" held in January 2019.
Photo = WM Entertainment