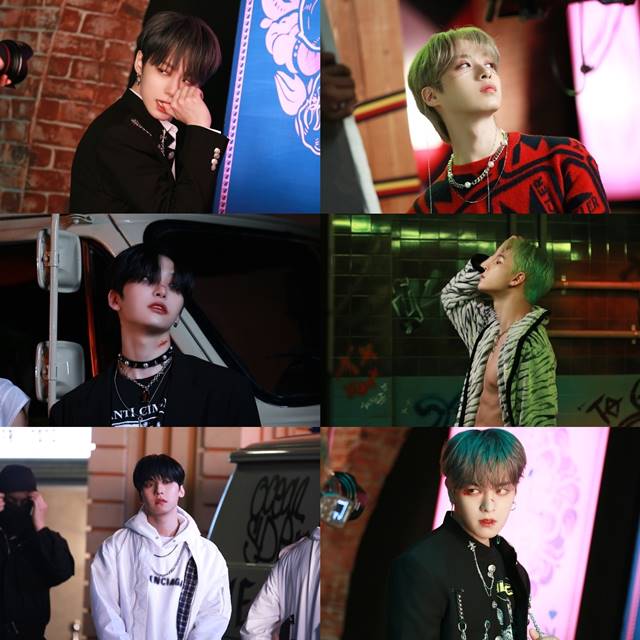 ONEUS (RAVN, Seoho, Leedo, Keonhee, Hwanwoong, and Xion) released the behind-the-scenes cut of the music video shooting of the seventh mini-album "TRICKSTER" on Melon Magazine on May 17th.
In the released photo, ONEUS catches the eye with a chic and fatal atmosphere and a more mature visual.
The members of ONEUS, who are placed in endless choices, have increased the fun of seeing them with lively looks, from their troubled eyes to their energetic faces.
Hwanwoong, who bites his thumb slightly and gives off a fatal charm, Seo-ho, who feels dark charisma with an expressionless face, and Lee-do, who boasts solid abs and a sleek jawline, shows off his unexpected sexiness and impress.
Ravn, who exudes charisma with rough eyes, Zion, who boasts a colorful visual with unique accessories, and Gunhee, who catches eyes with clear features that brighten the surroundings, completed the superior visual, making fans' hearts flutter.
[Photo courtesy = RBW]