Highlight released a concept photo like a movie.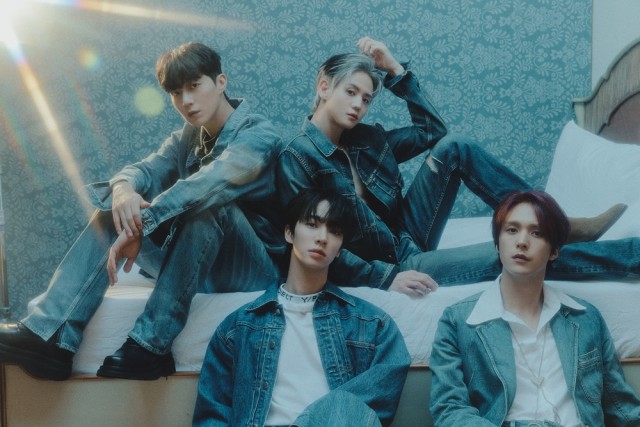 At 0:00 (KST) the 1st, via the official SNS, Highlight (Yoon Doo Joon, Yang Yoseob, Lee Gi Kwang, Son Dong Woon) released concept photos for the mini-album vol.4 After Sunset.
In the published photo, Highlight showed their pure visual when receiving the dawn light shining into the room. Highlight has added a fresh atmosphere to the jean jacket style, sitting on the bed nonchalantly, giving off a cold but profound gaze and showing Highlight's dawn light.
In particular, below the individual photo published on the 1st, a part of the new lyrics in the album AFTER SUNSET is written in English. Messages like "I don't miss you now", "I am full of you", "Just I wonder how you are", "I remember you like a fool", "Please hurry up and Hold my hand", "I'm alone with you"... Brings unique emotions to listeners
The movie-like atmosphere also attracts attention. Yoon Doo Joon holds a camera in his hand with the background of a room with a bed, Yang Yo Seop exudes a unique atmosphere, Lee Gi Kwang with a blank expression leaning against the wall, and Son Dong Woon is unable to let go of his phone.
Through the mini-album vol.4 AFTER SUNSET, Highlight will introduce a total of 5 Wellmade songs, including the title song "Alone." Previously, the group gave the audience a short clip of the digital song "Alone" to the audience attending a fan concert. Through the concept photo of this DAWN version, the message of the lyrics was also revealed. Therefore, the expectation for the new song is rising.
Highlight's mini-album vol.4 AFTER SUNSET will be released through online music sites at 6 pm (KST) on the 7th.