Powerful intro video...predictable.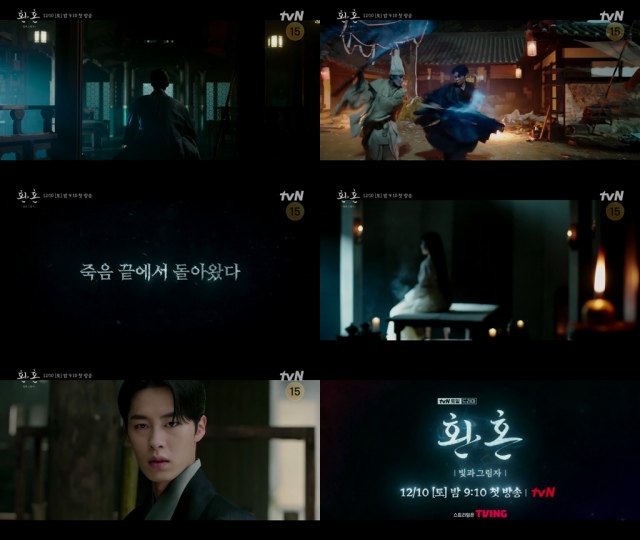 Source: Filmed tvN's teaser video
[The Fact ㅣ Reporter Kim Saet-byul ] While 'Happy Marriage: Light and Shadow' has confirmed the first broadcast of season 2, the first teaser video containing Lee Jae-Wook's forces has been released and is a hot topic.
The production team of tvN's new Saturday-Sunday drama 'Welcome: Light and Shadow' (played by Hong Jeong-eun, Hong Mi-ran, directed by Park Jun-hwa; hereinafter referred to as: 'Happy Marriage') released the first episode of the intro video.
'Remembrance' is a fantasy romance story in which the main characters' fates are twisted due to the changed 'remembrance souls' whose souls pass and grow up in the context of a land Great countries do not exist in history or maps. Season 2 deals with the story of Jang-wook (Lee Jae-wook), who comes back to life after death, and the magicians who appear three years later.
The released teaser video begins in a secret space with a delicate atmosphere. Jang-wook, who returned from death with a beautiful BGM, opened his eyes and peeked at him. Jang-wook is killed by the sword of Jeong-in, who promised the wedding. His appearance as a shadow hero who takes the soul of a couple with a sword of water falling through his body and killing him brings a sense of tension.
Here, Jang-wook dominates the atmosphere with a cold-blooded expression, but his cold eyes see through the unhealed wounds in his chest. In particular, in the "shouldn't exist" line, the weight of Jang-wook, who carried a knife-like wound to his chest, is fully revealed. In addition, at the end of the video, Jang-wook, with a determined face, shows the trump card before the business trip with the cool provocative "No one can get out of here alive" that makes us look forward to Jang-wook shaking the wonderful country.
Meanwhile, the appearance of a woman caught the eye. The silhouette of a woman creating a dreamy and mysterious atmosphere in the short video is deeply engraved in the brain, and the concealed identity will arouse the intense curiosity of the viewers.
Season 2 of 'Happy Marriage' will premiere on December 10 at 9:10 pm.