The concert will be held on December 10~11 in Daegu.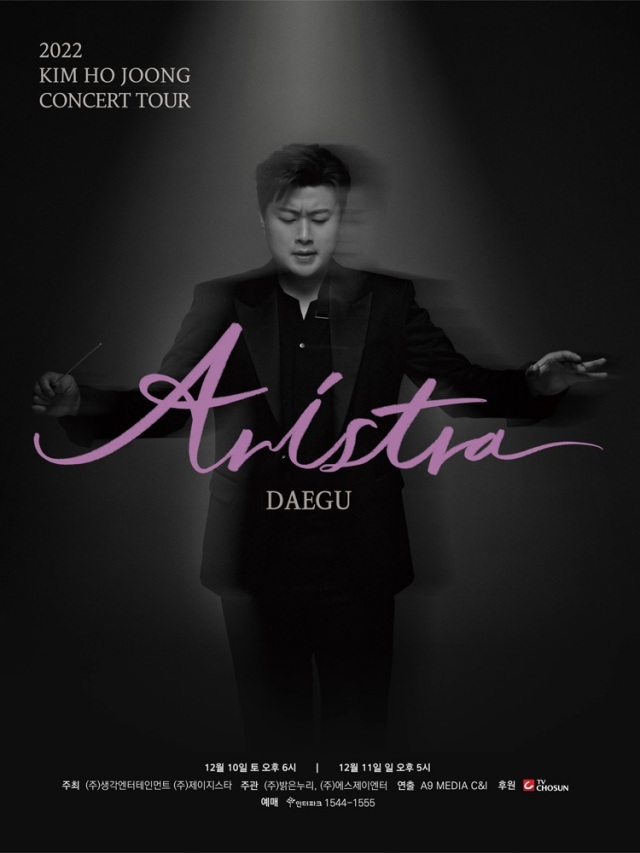 Source: Think ent
Singer Kim Ho Joong ignited the heat of ticket sales through the Aristra concert on the national tour.
At 6 p.m. (Korea time) on the 15th, Kim Ho Joong will open concert tickets in Daegu of Kim Ho Joong's Aristra tour through Interpark tickets.
At the Aristra Daegu concert held in Dongkwan, Daegu from 10 to 11/12, Kim Ho Joong is expected to bring a deep afterglow to the audience with the ability to express songs and subtle emotions as well as fill the stands with famous vocals.
With the positive praise and reviews of the audience each episode, Kim Ho Joong will shine at the end of 2022 as he prepares a variety of performances and performances to be able to interact with the audience at this Aristra Daegu concert.
Earlier, starting with a concert in Seoul with an audience of 25,000, Kim Ho Joong is meeting fans across the country and is expected to bring warm touches when he reaches Ilsan and Daegu in December.
Kim Ho-joong's first national tour entitled Aris and the Orchestra, which filled the nationwide ticketing atmosphere, was a combined performance of Aris fandom and large-scale symphony orchestra, Kim Ho-joong's vocals and Aris' cheers. Kim Ho Joong's majestic orchestra, full band, and emotional vocals showed the best stage.