It will be held at Gocheok Sky Dome in Seoul on February 29.
K-pop's flagship boy groups will be on stage at the 2nd "The Fact Music Awards."
The organizing committee for the "THE FACT MUSIC AWARDS" said on January 23 that eight boy groups, including Super Junior, Monsta X, NU'EST, Stray Kids, The Boyz, N.Flying, IZ and Tomorrow X Together, will appear in the second "Fact Music Awards."
Super Junior, which has been solidly maintaining its K-pop representative Hallyu idol status since its debut in 2005, and Monsta X, which is loved by fans around the world, will participate, including a world tour of 20 cities and collaboration with renowned foreign artists.
NU'EST, which recently released its seventh mini-album, "The Table," has proven its infinite potential with an extended musical spectrum and Stray Kids, who is fast emerging as a complete group by writing a history of growth as a singer who is always growing up, will be on the field.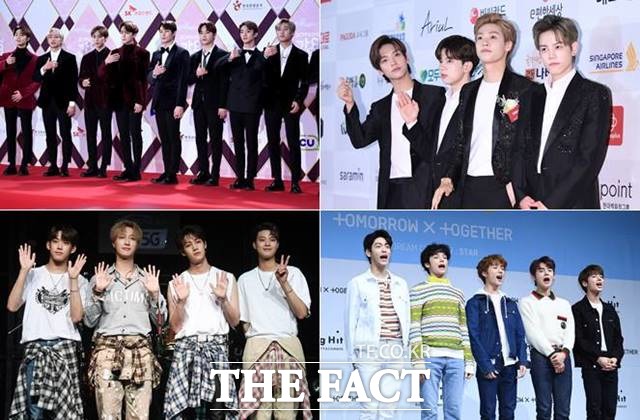 The Boyz, a "All Center idol" with Hot visual and performance skills, N.Flying, a band that won great love for "Rooftop", rising visual group "IZ", and global superstar Tomorrow X together, which swept the 2019 K-pop award Rookie of the Year awards, will also take the stage.
The "THE FACT MUSIC AWARDS," which will mark its 2nd anniversary this year, plans to entertain fans with a much-upgraded scale and more colorful lineup at Gocheok Sky Dome, the country's top concert hall, expanded global fans, and a fiery performance that the more they see, the more they are forced to fall in.
The K-pop festival "THE FACT MUSIC AWARDS," which is being created by artists and fans, will be held at Gocheok Sky Dome in Seoul on Feb. 29. Information related to the awards ceremony, such as the distribution of additional artist lineups, tickets and the hosting time, will be released later on its official website.