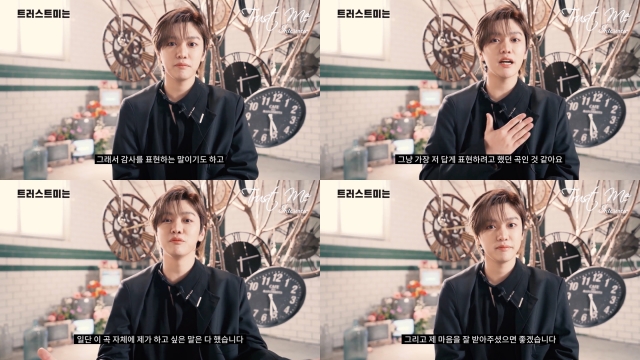 Singer Shin Won-ho has released an interview video showing the story of "Trust Me."
The agency AMUSE Entertainment released the second video of Shin Won-ho's first solo album "Trust Me" interview on its official SNS channel at noon on Saturday.
In the video clip released, Shin Won-ho drew attention by telling stories from his new song "Trust Me." "My existence itself is a person who cannot exist without you," he said. "That's why I express my gratitude and I really want to convey it," he introduced the meaning of Trust Me.
"I said everything I wanted to say to this song. It's the song that I tried to express most like myself," he said, expressing his feelings in his own song.
"Trust Me" is an impressive song with lyrics that remind you of the meeting with precious people around you and regretting the situation that you have to part with for a while, raising questions by capturing the quality of producing skills that Shin Won-ho has honed in his own work.
Shin Won-ho, who took his first step in the entertainment industry with the Beanpole CF "A Dream of Twenty Years Old," has since been active in music as a leader of the idol group "Crossjin," while appearing in dramas such as "Legend of the Blue Sea," "The 20th Century Boy and Girl," and "Hip Hop King - Nasnagil," showing his competence in many ways.
Meanwhile, Shin Won-ho's first solo album "Trust Me" will be released on various online music sites at 12 p.m. on the 27th.