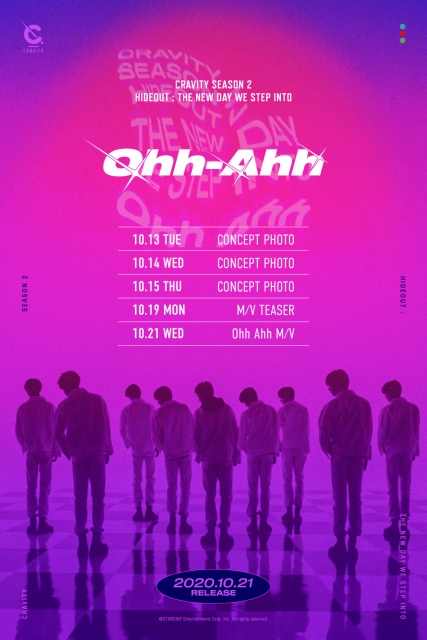 On October 11th, CRAVITY released a surprise release of the coming order image and schedule of the song 'Ohh Ahh' from the second mini album 'CRAVITY SEASON 2. HIDEOUT: THE NEW DAY WE STEP INTO' through the official SNS channel.
In the coming soon image and schedule, the refreshing purple and pink colors are left behind, and CRAVITY's second mini-album name 'THE NEW DAY WE STEP INTO' and the follow-up song title 'Ohh Ahh' are written, giving a mysterious feeling.
On the other hand, CRAVITY will be active in various fields with the follow-up song 'Ohh Ahh' on October 21st.