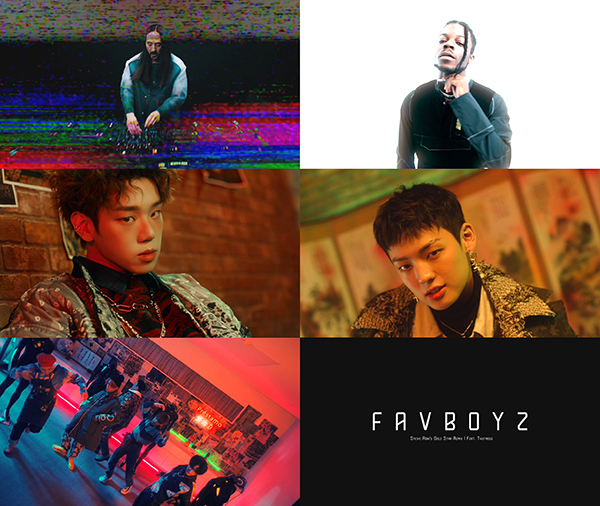 A teaser video for boy band A.C.E's new song "Fav Boyz" has been released.
A teaser video of A.C.E.'s new song "Fav Boyz" was posted on official SNS on the afternoon of January 7th. The released video caught the eye with the intense atmosphere of Steve Aoki and Thutmose, who participated in the dreamy production as collaboration artists, and the hipness of Ace members. In particular, the addictive sound of "Fav Boyz," remixed by Steve Aoki, has been added to enhance its completeness.
A.C.E.'s collaboration album "Fav Boyz" (Steve Aoki's Gold Star Remix) is a disaster relief album from A.C.E.'s fourth mini-album "The Butterfly Fantasy" (HJZM) released in September last year.
Meanwhile, the new song "Fav Boyz," which A.C.E., Steve Aoki, and Thutmose collaborated on, will be released worldwide simultaneously at 2 p.m. on January 8th (Korean Standard Time).