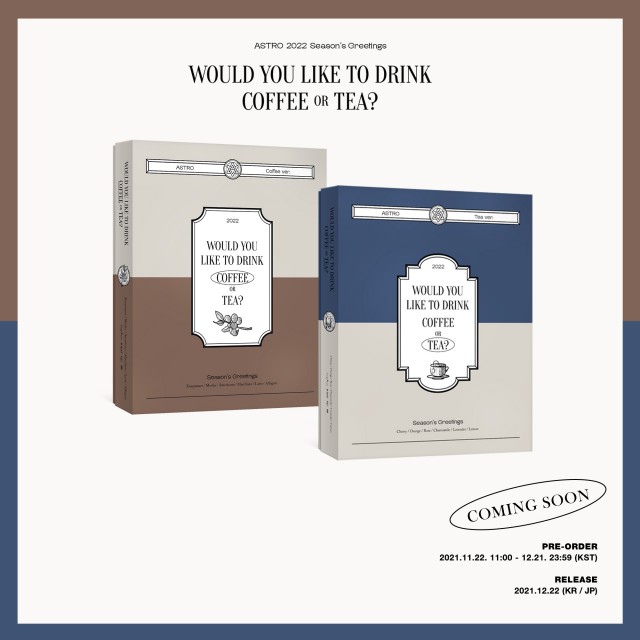 ASTRO (MJ, JinJin, Cha Eun-woo, Moon Bin, Rocky, and Yoon San-ha) started pre-sale of the 2022 season's greetings through various online sites from 11 a.m. on November 22nd, raising the excitement index of fans.
ASTRO's 2022 Season's Greetings, which will release in two moods: Coffee and Tea, contains natural visuals in nature. From the solid chemistry of the six ASTRO members to the colorful charms of each member, you can check them out.
In particular, ASTRO will continue to make special memories with fans throughout the year in 2022 through various components such as calendars, diaries, photo books, and making DVDs, stimulating their desire to keep them.