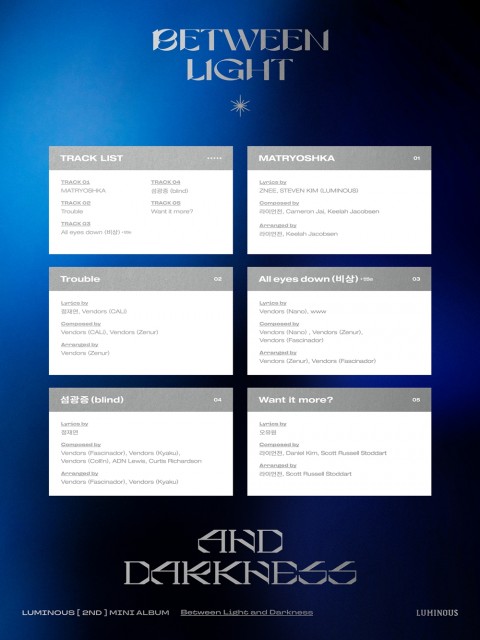 Luminous (Woobin, Steven, Suil, and Youngbin) released the tracklist of his second mini-album, "Self-Ego," on his official SNS at 0 o'clock on January 7th.
According to the tracklist, the album included a total of five tracks, including the title song All eyes Down (Emergency), "MATRYOSHKA, "Trouble," "Blind," and "Want It More?" in which Steven's one of the members of the group participated in the lyrics.
The title song "All Eyes Down (Emergency)" is a song that sings hope in the heavy beat of a hip-hop bass while showing the Luminous clearer color through the lyrics suggesting a question mark about the fake hope that lies deep in the heart.