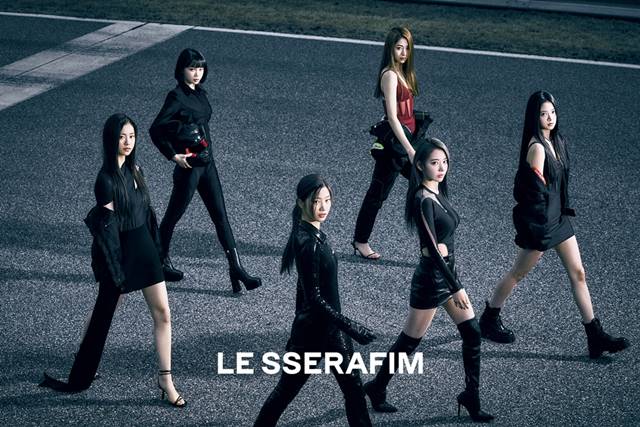 Domestic and foreign reactions to the concept photo of "Hybe's first girl group" LE SSERAFIM are hot.
LE SSERAFIM (Kim Chae-won, Sakura, Heo Yun-jin, Kazuha, Kim Garam, and Hong Eun-chae) posted a group and individual photo of the first concept of their debut album "FEARLESS" on their official SNS on April 20th. When the photos of the six members crossing the circuit with confident steps were released, keywords such as "LE SSERAFIM CONCEPT 1" were on Twitter's real-time trend around the world. Major Japanese media Oricon, Natalie, and Real Sound also reported the release of LE SSERAFIM's concept photos.
The reaction to the fantastic visual combination of the members is also explosive. Global K-pop fans who saw LE SSERAFIM's first concept photo praised it, saying, "It is the most powerful and impactful girl group debut content ever," and "The perfect harmony of the members' visuals, directing, and concepts stand out."
LE SSERAFIM is already receiving great attention at home and abroad. NME, a famous British music magazine, introduced LE SSERAFIM as a highly anticipated group even before its debut, while the South China Morning Post praised LE SSERAFIM as "a candidate to become the next K-pop representative girl group."
Photo = Source Music