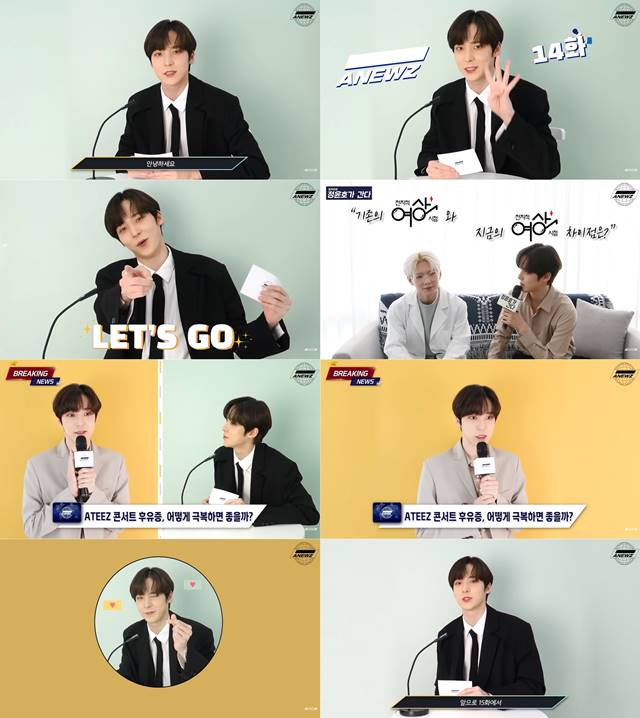 ATEEZ members' contents with eight charms have returned.
On the afternoon of April 27th, the 14th episode of "ANEWZ," a news program in which member Yunho delivers ATEEZ's trivial TMI, was uploaded on ATEEZ's official YouTube channel.
In the video, Yunho breaks down like an anchor to announce official news such as ATEEZ's European and Japanese tour and the release of its second mini-album in Japan, while releasing various behind-the-scenes stories to convey unique fun to fans who waited for ATEEZ's news.
In addition, Yunho, who challenged SNL's "Generator" parody, which is receiving a hot response online, not only made a big laugh by perfecting his tear acting but received a heated response by announcing the sequential release of the rest of the members' contents.
ATEEZ, which currently has 2.74 million subscribers on YouTube, has been presenting its content since 2020 by setting concepts suitable for each member's individuality, such as cooking, OST covers, ASMR, experiments, eating shows, and look books. In addition, in the teaser released two days earlier, spoilers related to this content were released as a surprise, raising expectations.
Photo = KQ Entertainment