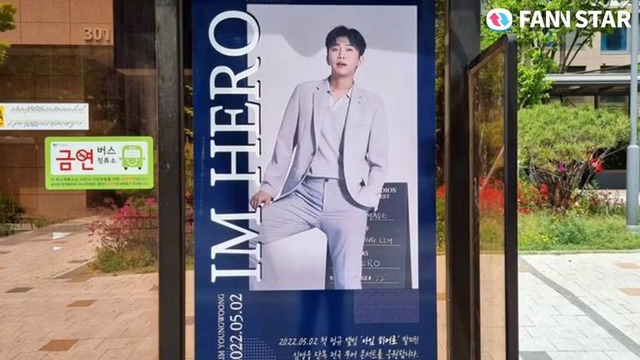 Singer Lim Young-woong received unforgettable gifts from fans ahead of his solo concert and birthday.
Fan N Star released a photo of Lim Young-woong's cheering event, which is being advertised on the Starfield Media Tower & Panorama screen in Goyang, Gyeonggi Province, on May 9th. Lim Young-woong's fans achieved Fan N Star's 'electronic billboard advertisement', which opened on March 30th.
From the 2nd, the advertisement will be held at the Starfield Bus Shelter in Goyang, Gyeonggi-do, the Star Mild Media Tower & Panorama Screen in Yeonghwa-si, Gyeonggi-do, and the wall wrapping of Hongdae Station Line 2 in Mapo-gu, Seoul.
Photo = Fan N Star