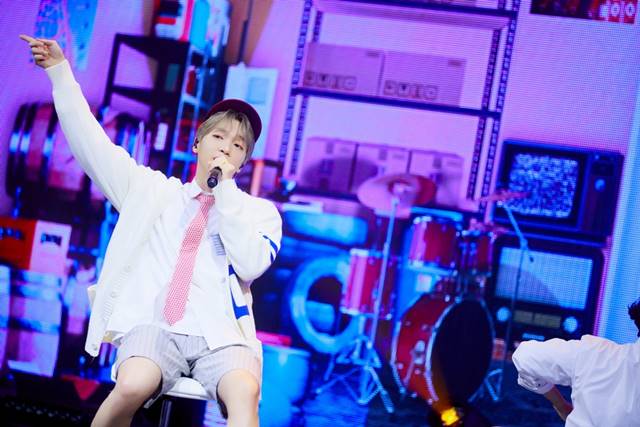 Jeong Se-woon held a comeback fan showcase at Shinhan Play Square in Mapo-gu, Seoul on May 11th to commemorate the release of his fifth mini-album, "Where is my Garden!" and to communicate with fans.
On the same day, Jeong Se-woon opened the opening with a live performance of "Nerdy" from his new album. Jeong Se-woon said, "It was so nice to see all of you, and I missed you. I wanted to hear the voices of Haengwoon (fandom name) more than anyone else," he said, expressing excitement about facing fans in two years.
Regarding "Where is my Garden!" Jeong Se-woon said, "I thought the garden that is the background of the album was the hideout that I had created, my own daily life. I wanted to express various aspects of the world in this space where I can feel my own emotions as well as being a place where I can heal reality," he said.
He then listened to the tracks "Where Is My Garden!," "Garden," "Roller Coaster," "10 Minutes," "Book," "Nerdy," and "Pull me down" with fans and explained, "I prepared hard to tell you the joy of making each story I wanted to tell you."
In addition, Jeong Se-woon presented MC DinDin and pleasant TikiTaka with witty talks in a Jenga game with various questions and missions. In particular, he actively participated in various missions such as a wink, biting heart, cheek heart, cute song, and album pose reenactment, raising the heat.
[Photo provided by Starship Entertainment]