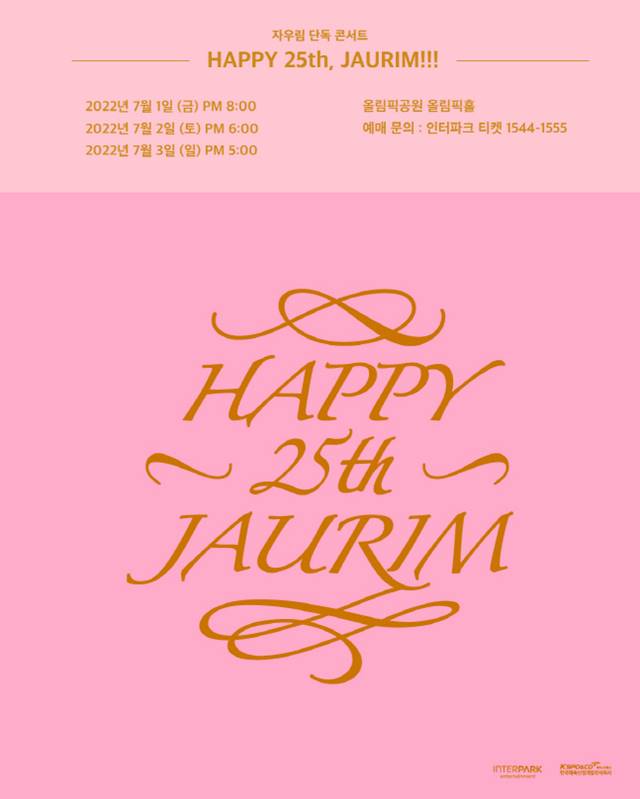 Jaurim will hold a solo concert, "HAPPY 25th, JAURIM!!!" from July 1st to 3rd in the Olympic Hall in Olympic Park, Seoul.
Jaurim, which debuted in July 1997 and celebrated its 25th anniversary this year, will perform a performance with the concept of a celebration party in July, the month of its debut. The first solo concert will happen since the lifting of social distancing due to Corona, and the stage will be decorated with Jaurim's bright representative songs where everyone can enjoy the party.
At the end of April, Jaurim announced a specials album and concert in July this year under the slogan "HAPPY 25th JAURIM" through the official social channel. Earlier this month, it also drew public attention by holding a group audition event to openly recruit fans to participate in Jaurim's new album as a chorus.
Jaurim is expected to communicate with fans through active activities this year. They're scheduled to appear as a legendary artist on the KBS2 music program "Immortal Songs," which will be aired on May 21st, and after the specials album and solo concert in July. Expect they're splendid decorate the 25th anniversary of their debut through various activities such as broadcasting, performances, and festivals.
photo | Interpark Entertainment