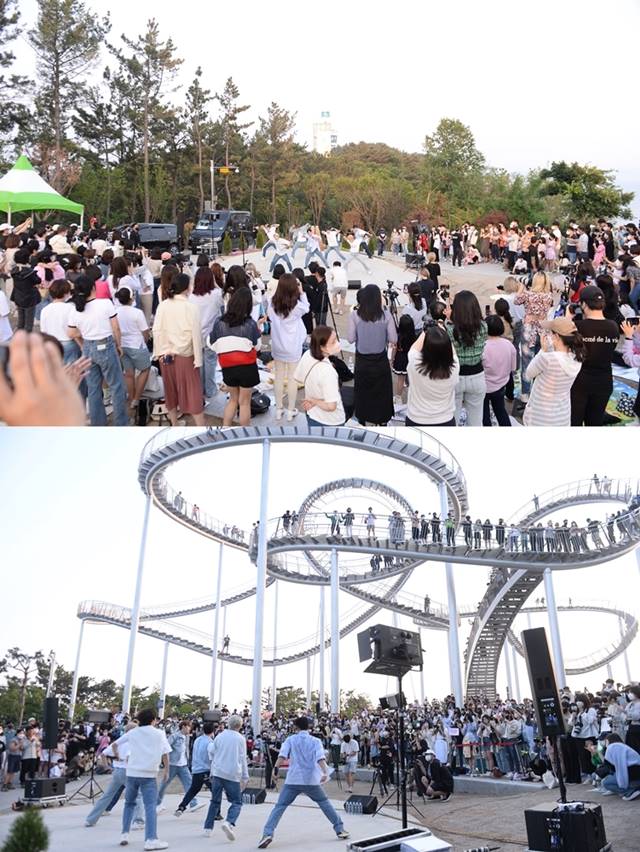 TAN (Changsun, Taehoon, Jiseong, Sunghyuk, Jaejun, Hyunyeop, and Ju-an) went to Pohang, Gyeongsangbuk-do on May 22nd and presented a special stage with "TAN 2nd Busking."
TAN, held "TAN 2nd Busking" at Pohang Spacewalk in line with the performance slogan "Consoling each other," not only comforted the public tired of the prolonged pandemic situation but also provided healing with various music.
TAN, who showed off their fourth-generation idol-like power and unrivaled skills with debut songs "DUD DU DU," "If You Can Hear Me," and "낙하산을 펴지 않을게요," filled the stage with a sharp group dance and stable vocals through "Traffic light," "Boy In Luv."
In particular, about 1,000 spectators gathered at the busking site on this day to constantly cheer and cheer for TAN. TAN, who set up the stage with a total of six songs, including an encore, announced their comeback in June and spoiled their new song during busking, raising fans 'expectations for "2TAN."
[Photo provided by Thinking Entertainment]