Singer Lee Mu Jin will start her first nationwide tour in Daegu in December.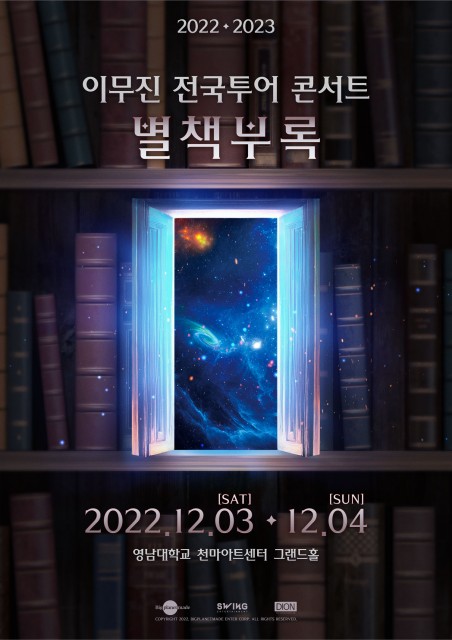 Source: Big Planet Entertainment
On December 3 and 4, Lee Mu Jin will hold an annex concert for the nationwide tour titled 2012-2023 at Grand Hall, Cheonma Art Center, Youngnam University, Daegu.
The Star Book is Lee Moo Jin's first solo concert since debut and a nationwide tour. Starting with the first concert in Daegu, it is expected to reach audiences from all over the country by 2023.
Lee Moo Jin is a singer-songwriter who took 3rd place overall on the show "Singing Again" (JTBC) in 2020. After that, he became a new music force through hit songs like "Signal," Rain, theme song, snowfall, reference content...
In March of this year, Lee Mu Jin signed an exclusive contract with Big Planet Made Entertainment and released the first mini-album Room Vol.1 in June and received a positive response with 5 songs containing Lee's colors. Mu Jin, including the title track Contents.
Besides musical activities, the male singer is also actively interacting with the public through music entertainment programs such as "Limous Service," "Famous Singer Contest," "Baby Singer," and " Singapore Gold"...
Lee Mu Jin - who has been preparing for the first nationwide tour - is arousing the public's expectations about what move he will bring to the audience with his live stage and which performance on the show "Star Book Book". this time.
On the other hand, Lee Moo Jin's Daegu concert in the nationwide tour titled "Byeol Book Book" will be held on December 3 and 4. Tickets will be sold exclusively on Interpark Ticket at 8 pm (KST) on December 31