San Diego Film Festival 'Best International Qualities'.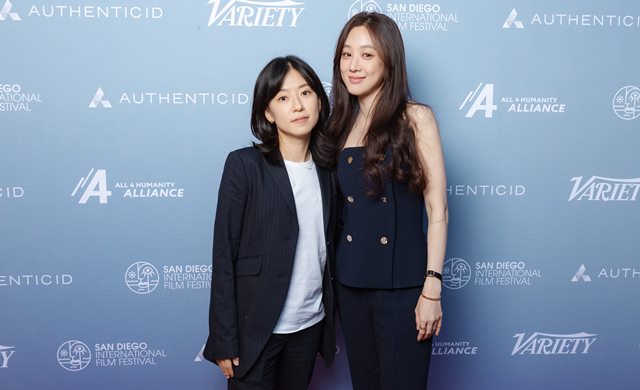 Source: Courtesy of San Diego International Film Festival, SLL
[The Fact|Launch Tablet Won Se-na ] The movie 'Woman in a White Car' won the 'FLOAT' award ON MOST INTERNATIONAL' at the 22nd San Diego International Film Festival (SDIFF).
The film 'Woman in a White Car' (directed by Hye-jin Ko), with the starring actress Jung Ryeo-won, who won the 'Best International Film award first' in the international film category at the 2nd San Diego International Film Festival 22 (SDIFF), held from The 19th to the 23rd of last month, the film witnessed Minh has achieved his outstanding work, and at the same time was recognized at the Federation film festivals.
'Woman in a White Car', pre-released at the Festival of the 26th Bucheon International Fantastic film in July and attracted attention, which was won the 'Best Korean Actor Award' and 'Outstanding Film Award of Watcha' and was recognized for his workmanship. In addition, he was officially invited to attend the 66th London International Film Festival and set a record for the number of seats sold out.
'Woman in a White Car' is a thriller that tells the story of Do-kyung (Jung Ryeo-won), a bloody-looking woman who is in a small hospital, and Hyeon-joo (Lee Jung-eun), a detective. in pursuit of the truth of the case. Jung Ryeo-won, the main character who opens the story of the case in the play and bestselling author, once again succeeds in transforming a new character, attracting many positive reviews.
He subtly portrays the unstable form of the human being. is hiding a heavy and deep and dark inner secret, and at the same time, he received rave reviews from critics at home and abroad for his deeply describing the multifaceted appearance of a person with a steadfast will. life.
In the recently concluded Disney+ original series 'I'll start the debate', he perfectly digested the emotions. shoveling and colorful charm of the character, and making up the reputation of 'trust and watch Jeong Ryeo-won' with the immersive feeling that you Jung Ryeo-won, who gets favorite, currently reviewing her next work.