At 6 p.m. (Korea time) on the 18th, the debut album 'THE FIFTY' will be released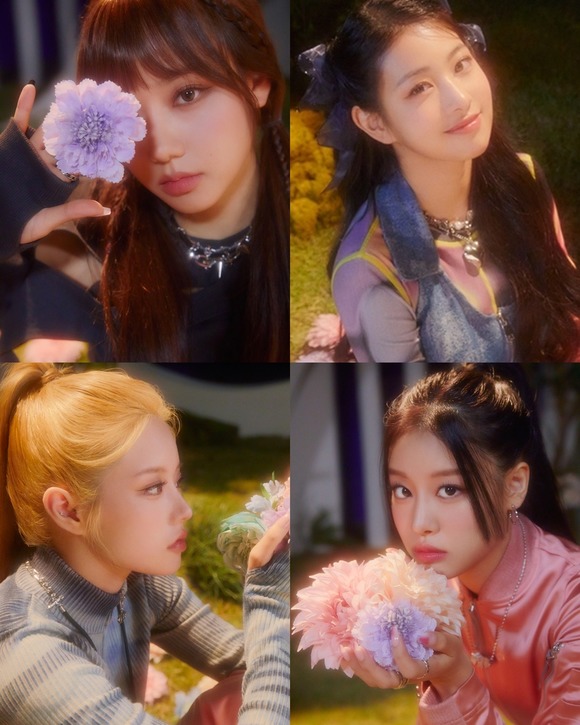 Source: Attract
[ The Fact/ Reporter Jung Byung Geun] Rookie girl group FIFTY will appear with fresh and highly complete music.
At 6 p.m. (Korea time) on the 18th, P.F.T (Sana, Aran, Kina, Xio) will release their debut mini album The Fifty. The FIFTY debut album consists of 4 tracks that contain intact the girls' first journey through the chaos of reality and the desire for freedom and finally towards the ideal.
The title track Higher is a song about the dream and enchanting world that seems to soar higher, highlighting a harmonious combination of R&B Pop-style guitar riffs, and minimalist and retro beats. Here, the melody of the lovely chorus adds freshness through lyrics and sweet rap.
In addition, the City Pop-style track Tell Me depicts the story of girls looking for strange but joyful suspense, Loving Me conveys a message of encouragement for young people who are experiencing suffering, Login - the song shows the powerful movements of girls protesting to escape the suffocating real world.
The positive response to the previously published content is also continuing. The Lovin' Me music video, which was announced on the 14th, also attracted attention with a variety of attractions, including a b-side performance video for Login, a teaser video for the title track Higher, and the members' charismatic vocals and choreography.
Rookie girl group Pipty Pipty produced by content creation group Atract is a 4th generation idol group with 4 girls with different charisma and colors. The company plans to present a different worldview and diverse and deep music, promising to leave a strong impression not only on K-POP fans in the country but also around the world with a strong addictive appeal.
At 6 p.m. (Korea time) on the 18th, the music video for the title track Higher, and the digital version of all the songs from the debut album of rookie girl group Pipty – the group that has grown to become the next-generation K-pop leader – will be announced.